Join us at the frontiers of knowledge in numerical weather prediction.
We are passionate about weather prediction and its potential to save lives, protect infrastructure and promote economic development.
We currently employ a multi-disciplinary staff of approximately 430 scientists and other professionals, all of the highest calibre, from over 35 different countries.
ECMWF is a multi-site organisation with its headquarters in Reading, UK and duty stations in Bologna, Italy and Bonn, Germany.
Read more about ECMWF and what we do.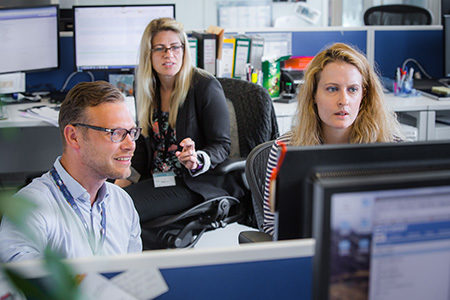 To learn more about the package we offer.